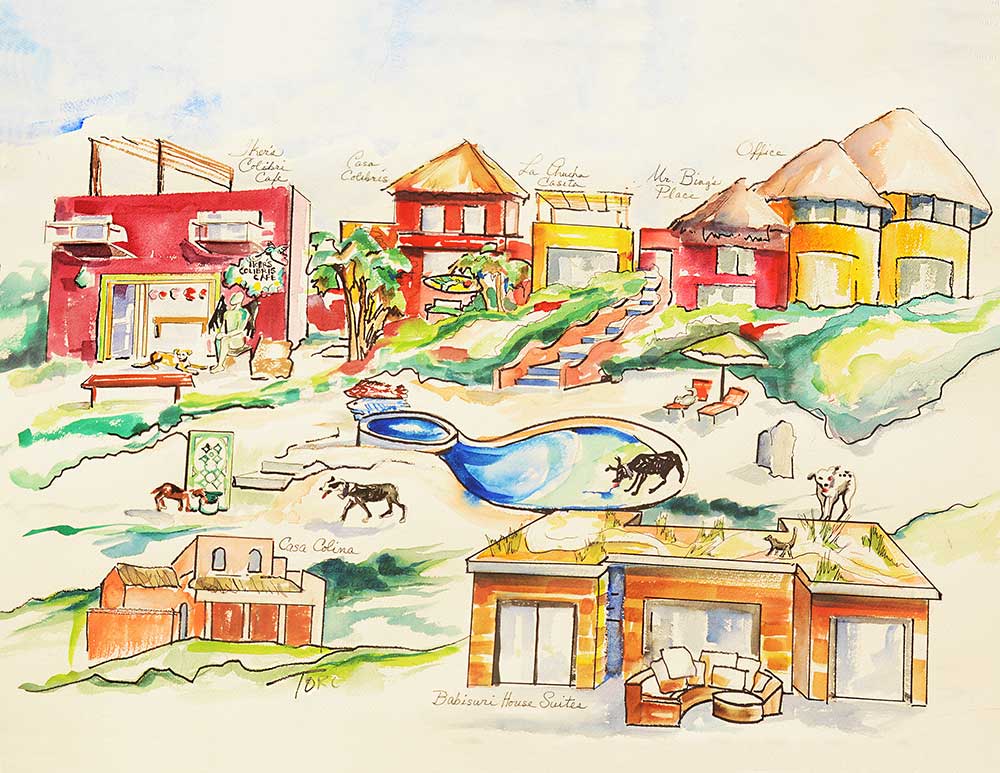 Welcome to Los Colibris Casitas! We love this property so much that it is not only where we built our hotel, but our home as well. We chose this location on the side of La Poza hill because of its incredible natural beauty. We hope that you, like us, enjoy the truly magnificent views of the Pacific Ocean and the palm grove oasis.
During your stay be on the lookout for some of the wonderful wildlife of the area. We often not only see whales from our beds and terraces, but we can hear the great whooooshes as they spout air upon surfacing, and the incredible splashes as the males indulge in whale-tail smackdowns to impress passing females. We are often delighted to see manta rays leaping across the ocean's surface, and we can hear the flap, flap, flap of their bodies connecting with the ocean just to get ready to soar again. At certain times of year there are turtle hatchling releases on the beach in front of Los Colibris.
Los Colibris Casitas was made for nature lovers seeking beauty and tranquility. We extend a warm welcome to come and enjoy all our spot on the planet has to offer!
Bryan and Sergio Jáuregui
At Los Colibris Casitas the abundant birdlife, dramatic views, culinary delights, great adventures, vivid gardens, daily sunsets and the salty breeze all combine for a wonderful stay. And with the comfort of Los Colibris as your home base, we encourage you to explore the colorful town of Todos Santos and the wild, vast, natural beauty of Baja California Sur.
As part of our effort to keep Los Colibris Casitas and Todos Santos as beautiful as when we found it, we are completely single-use plastic free, 75% of the property is solar-powered, and we offset our carbon emissions through Neutral Together. Moreover, as an Education Partner of
Tomorrow's Air
, we have facilitated the capture and permanent storage of one ton of CO2 from the air. The water at Los Colibris Casitas is purified by a Water Ways Baja purification system so you can confidently drink the water and refill your water bottle from the tap! We are proud to partner with Todos Artes in an effort to recycle your single-use plastics into useful, and beautiful, ecobricks – to be used as building blocks and furniture. We encourage all our guests to get involved! Read more about our efforts.
Don't just take our word for it! There is a reason our guests return again and again, and here are just a few of them….

David Y
February 22, 2022.
Verified
Special Resort Our only regret is that we only spent one night. Travel up an off-the-path road and arrive at paradise. The views are stunning as the resort is tucked into the mountainside. Seeing and listening to the ocean from our perch was special. We stayed in Bobisuri House and our room was fantastic with a large sitting area, spacious bedroom, super-large vanity and an open large shower with access to the outdoors. The room had a fridge, microwave and all the amenities. We loved the decor. The property is beautifully set into the mountain with a special pool surrounded by charming stone. We had a private cooking session in their kitchen which made for a fun and delicious evening.

Paul W
November 19, 2021.
Verified
Magical Retreat Los Colibris is a magical hideaway tucked into a rugged landscape. It is the perfect setting for either a quiet getaway or as a base for adventure and exploration of the Baja peninsula. We truly enjoyed every minute and cannot wait to return.

Verified
Heaven My husband and I stayed here for a week for our first trip (almost) post-Covid and it was exactly what we wanted--gorgeous, peaceful, and far from the madding crowds. We stayed in one of the Babisuri suites, with spectacular views overlooking the sea. Each of the casitas is totally private and beautifully decorated, and we hardly saw another soul. The grounds of Los Colibris are charming, with gorgeous gardens and friendly dogs and cats. Bryan, the owner, is a very gracious hostess and was willing to help arrange transportation and other local details. We did two of the day trips on offer, one to Isla Espiritu Santu to snorkel with sea lions, and one to Balandra Bay to go kayaking--these were super fun, gorgeous, and made all the more enjoyable by our guide Allen (request him! He's awesome!). Breakfast is available onsite (thank you, Eliazar, for the wonderful desayunos), but otherwise you'll need to eat in town. There are lots of excellent places to eat in Todos Santos, and guests are given a long list of recommended restaurants, all of which are safe and delicious. It's not entirely necessary to rent a car--Bryan arranged an airport transfer for us, and we enjoyed walking into town--but know that Los Colibris is about a mile from the center of Todos Santos, and the swimming beach at Los Cerritos is about 20-30 minutes away by car. (The beach at the base of the hill below Los Colibris is gorgeous but not swimmable.) Taxis are available, which is what we did for returning from town after dinner in the dark or going out to the swimming beach, but not everyone may want to do that. Cabo San Lucas this ain't, and that is the point. We loved every minute of our stay and are so grateful for such a wonderful retreat.
mara-ligi
September 11, 2021.
Verified
Paradiso terrestre Luogo curatissimo, intimo, spettacolare, con vista sull'oceano , colazione all'aperto , piscinetta panoramica. E qualche dolce gatto che fa le fusa. Giardino incantevole e personale molto disponibile . Malgrado raggiungere questo piccolo hotel non sia facile, ne vale assolutamente la pena

Verified
Amazing views and spectacular Casita resort! I do not know where to begin. The Los Colibris resort is one of the best kept secrets out there. My wife and I stayed for 1 full week and did not want to leave. We stayed in the La Chucha casita and wished that we could just move in. The sound of the ocean waves, smell of fresh flowers, and amazing bright sunsets to name a few. We cannot recommend this place enough. Owners Bryan and Sergio were great to visit with and were very friendly. Town is only 1.9 miles away and the food was superb. Go see these nice folks. You will definitely want to return one day.

Verified
Amazing stay! So loved staying here prior to going out to Their campOn Espiritu Santu- gorgeous and immaculately clean- this place is a gem!!! The staff is amazing, the view is insane, the food and chef are fantastic and the whole operation is just absolutely wonderful- if you want a change from the usual type of vacation- try this.

Gl0betr0ttingjunkie
February 9, 2021.
Verified
"Los Colibris Casitas" Checks ALL the Boxes Consider yourself real lucky if you succeed in securing a reservation at "Los Colibris Casitas", since they are often fully booked long in advance. "Los Colibris Casitas" is an exceedingly rare gem of a place: spectacularly nice people (everybody who lives and/or works there); views of endless beach, a fresh-water oasis, and the Pacific Ocean that will blow your socks off; romantic gardens full of flowers and birds; progressive-minded hosts who deeply care about the environment and promote a plastic-free environment (purified drinking water from the faucet!); impeccably outfitted and clean casitas/apartments (most of them equipped with full kitchen); spectacular humpback and grey whale watching from your casita (bring along binoculars); nirvana meals prepared by Chef Iker and his team; and an adventure travel agency on-site (Todos Santos Eco Adventures) with tons of great options for guided activities (we can highly recommend Mauricio who is very knowledgeable and loads of fun). Currently, a negative COVID test result is required to fly back to the US; taking care of this was a breeze since the owners of Los Colibris organize on-site rapid antigen testing. Thank you Adriana, Alfredo, Bryan, Don Cirilo, Iker, Renata, and Sergio for making it possible for us to be able to spend such a delightful holiday at this magical place you created and maintain!

Verified
Warm, welcoming, wonderful! Todos Santos Eco Adventures is based at this lovely B&B and you will feel like a member of the family from hour 1! Renata welcomed my group and from there on, for four nights, we were "home!" The dogs in the photos ("Panda" & "Soru") are 2 of many ... you'll love them all, especially "Blue" and "Pinguina!" Chef Iker & sous-chef Adriana serve up fresh breakfasts and for special groups like ours, dinners, too! The housekeeping is impeccable and the hospitality unmatched. Please come discover this gem for relaxation and discovery!

belllasadie
December 11, 2020.
Verified
Charming and Artistic with a View A huge thank you to Bryan and Sergio for the incredible 2 nights we spent at their magical casitas, one before and one after 5 nights at Camp Cecil . Each room is its own separate casita with an incredible view of the ocean. At night you can hear the waves beating against the shore as you lie in your bed. The breakfasts prepared by Chef Iker are delicious and as part of our trip we had an amazing buffet dinner with so many tastes of Baja on the first night and on the last night a cooking class from the chef that was not only delicious and informative but incredibly fun. As we were cautiously traveling during the time of COVID we were nervous as to how things would be handled. But the protocols established at Los Colibris to ensure everyone's safety were strictly adhered too. Mask wearing by staff and guests, sanitizing, and social distancing were all in place. We felt safe and cared for by everyone Thank you for such an enjoyable experience. We have promised ourselves to a return visit.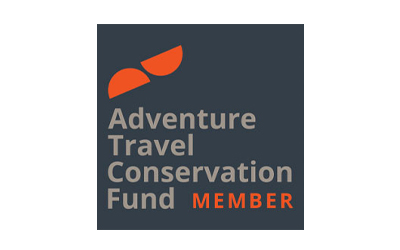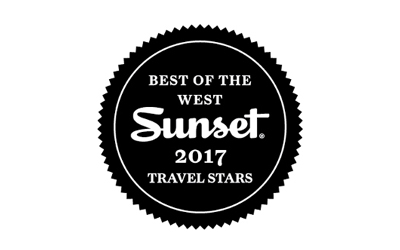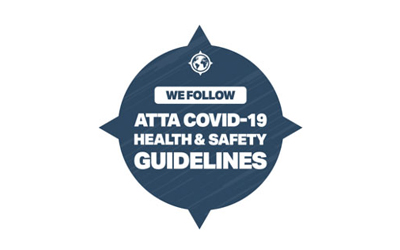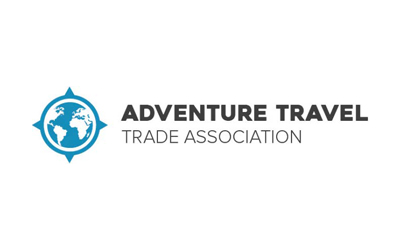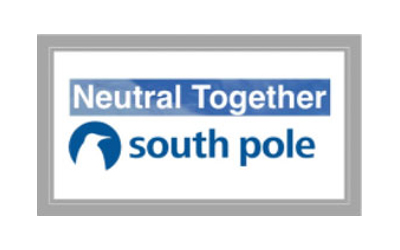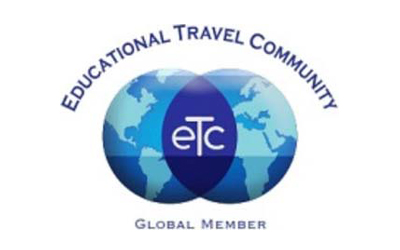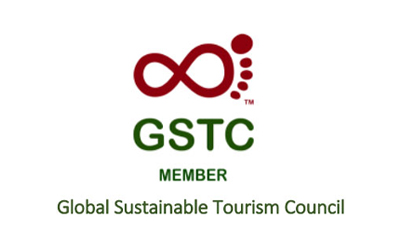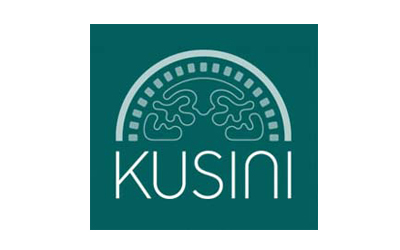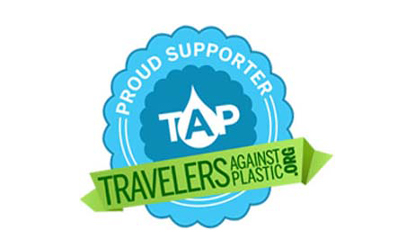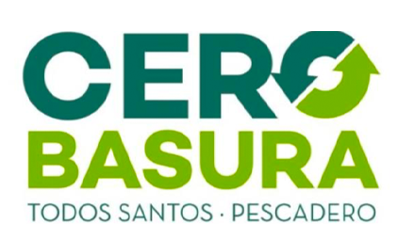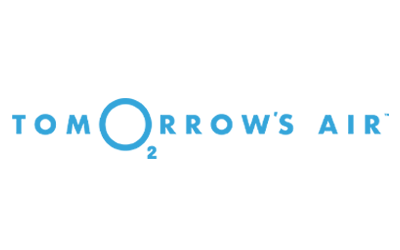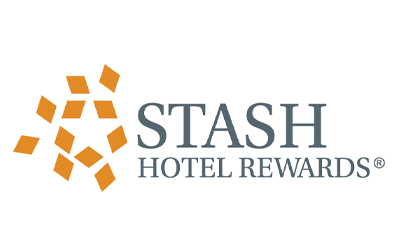 We have published three books, Baja Blooms: The Gardens of Los Colibris Casitas, Birding in Baja California Sur and Cooking Adventures in Baja California Sur.