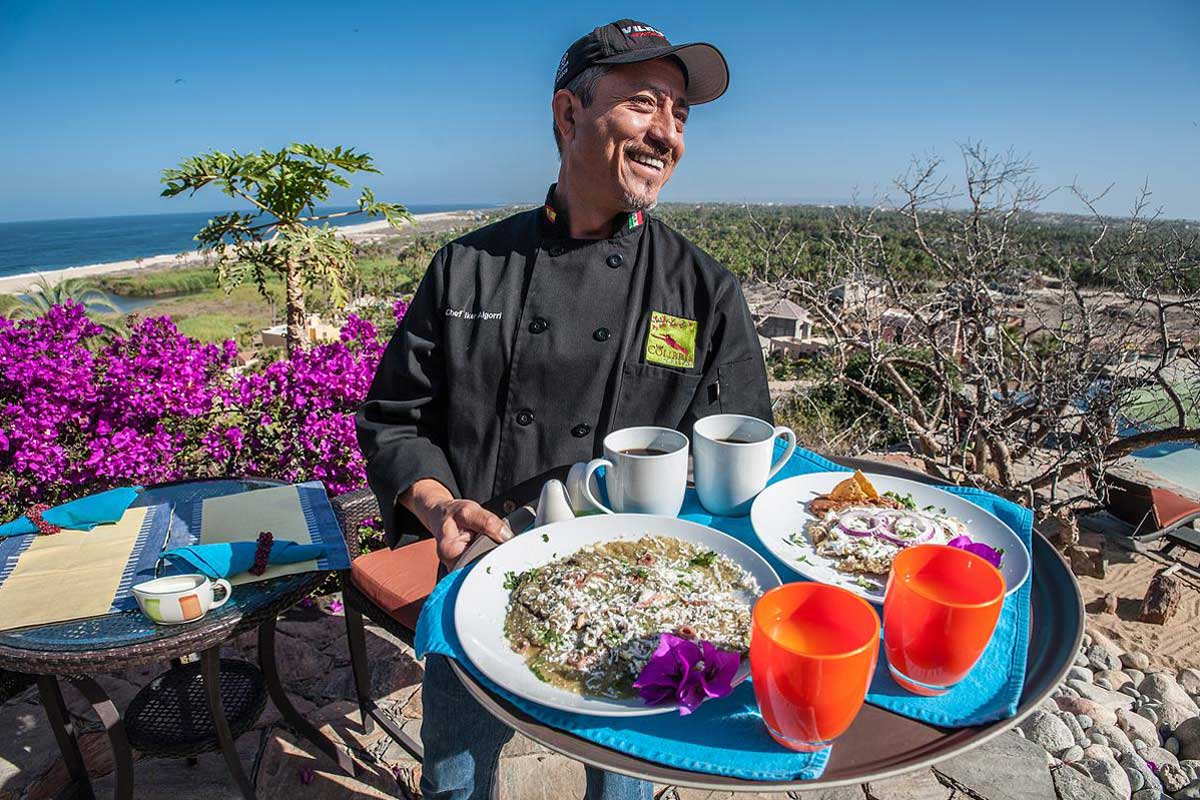 The best way to start the day off at Los Colibris Casitas is breakfast at Iker's Colibris Café—cooked with love, every morning. The tempting menu of Mexican breakfast specialties (the secret black bean recipe and homemade salsas will have you asking for seconds!) and gringo favorites, offers something for everyone! Each satisfying plate is served with fresh squeezed juice of the day and local fruits. Breakfast is served daily from 8:00-10:00 am, coffee and tea are available from 7:00 am and in your rooms.
Our resident culinary creatives, Chefs Iker Algorri and Eleazar XXXX, are masters of their gastronomic craft. With advance arrangements, a private dinner al fresco at Los Colibris is sure to be a highlight of your stay—a candlelit table with flowers from the garden, artfully plated dishes with fresh, locally sourced ingredients, and a setting like no other! Among other options, we proudly feature wine made by our Jáuregui cousins in Baja's famed wine-producing region of Valle de Guadalupe.
Join us poolside every evening for complimentary Sundowners—a daily happy hour tradition celebrating the beauty of the day and the company we keep. Watch the sun slip into the ocean with an ever-changing cocktail infused with local flavor (with or without alcohol) in hand. If you watch carefully, you may even catch the 'green flash'! Homemade tapas are served to whet your appetite for whatever your dinner plans may be.
If you are heading out on an adventure, or simply want to stroll the miles of beach and enjoy a picnic in nature with a salty breeze, a bounty of local fare can be packed up for you. Our custom picnic baskets include a colorful blanket, drinks of choice, and an option from our revolving menu of sandwiches, quiche, salads, and local cheese, breads, and charcuterie with Baja flair! As pleasing to the eye as it is to the belly! Picnic baskets must be ordered the evening prior.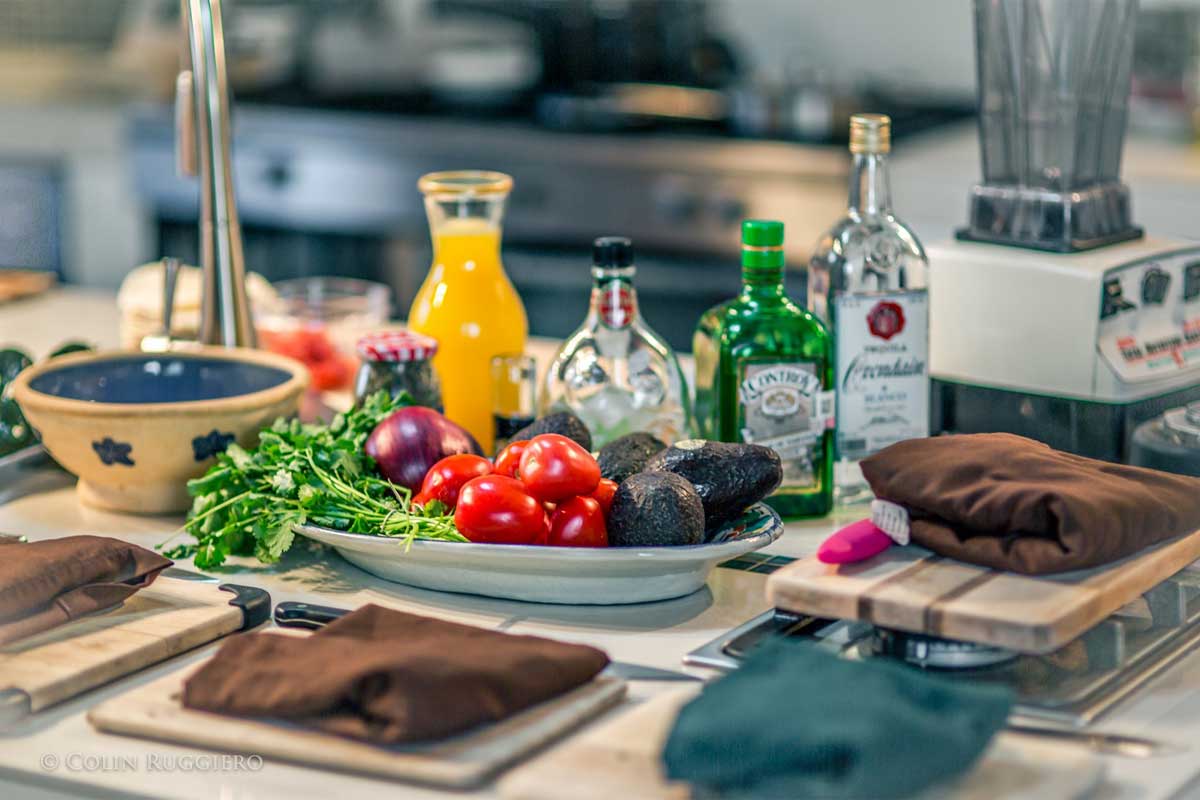 Beloved Todos Santos Chef Iker Algorri, author of Cooking Adventures in Baja California Sur, invites you to join him on a culinary adventure—a guest favorite—a hands-on experience with food and drink! The emphasis is on having as much fun as possible, making the perfect margarita, and gaining the skill to make a delicious Mexican dish following Chef Iker's cooking philosophy, the 'Magnificence of Simplicity'. Eat, drink, and enjoy! Latin music and dancing known to take place afterwards! Reservations required.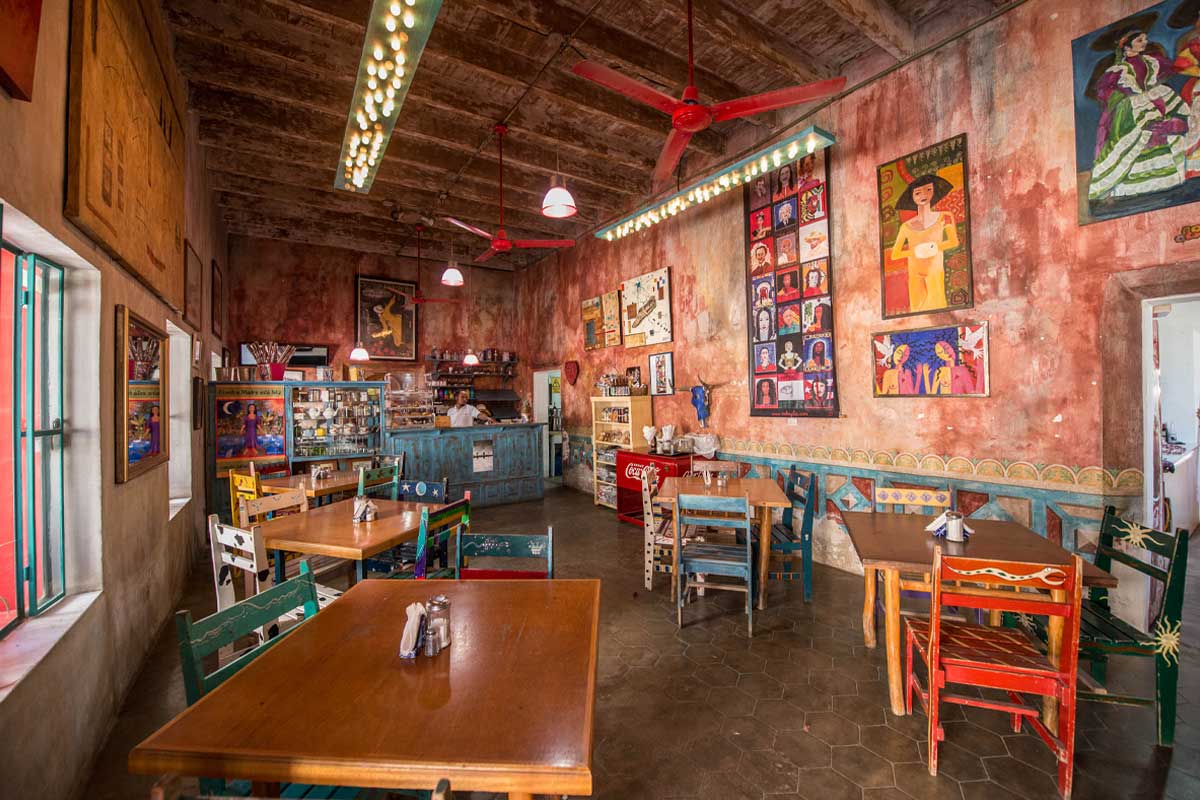 For days when you explore at your own pace, you'll delight in the myriad dining options in Todos Santos. For your convenience, we have compiled a comprehensive in-room list with our own reviews including favorite menu items! So, whether you follow food trends, crave fresh fish tacos, or seek award wining restaurants, we've got you covered—coffee shops, ice cream stands, and mezcalerias included! And, if you really miss cooking for yourself, select casitas at Los Colibris have their own kitchens!